Direct Admission in BBA St. Joseph College of Commerce
Direct Admission in BBA St. Joseph College of Commerce
Direct Admission in BBA St. Joseph College of Commerce– Contact Ace Guru Education Services or Visit our Website- bba-colleges.com or you can send us email at – queries@ace-guru.com Call 8296813547 Pankaj Agarwal, 9742886036 Anis.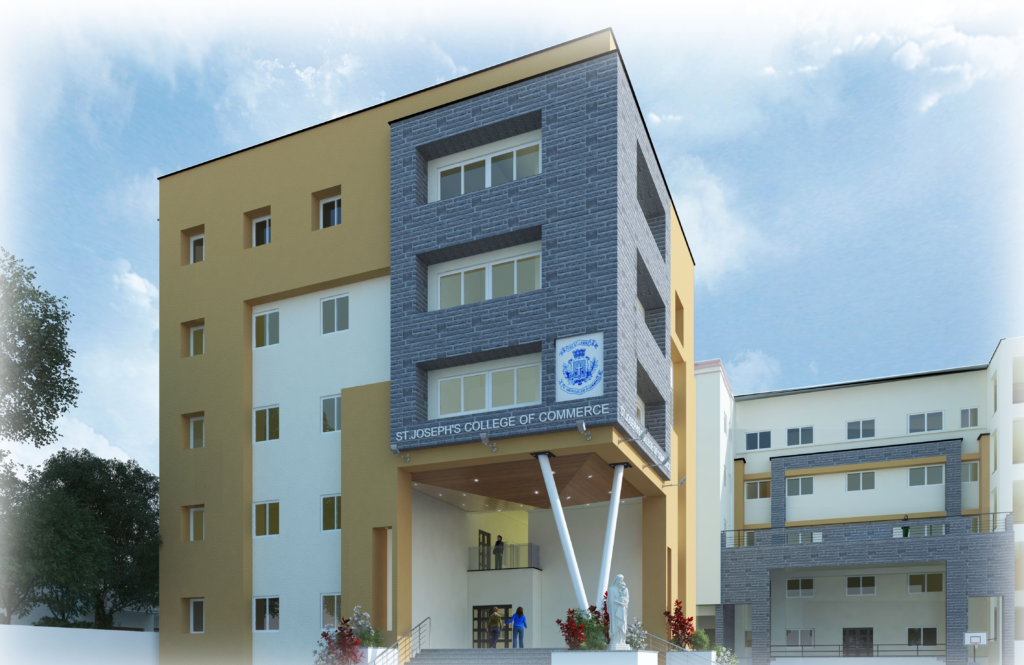 THE BACHELORS IN BUSINESS ADMINISTRATION (BBA) HONOURS PROGRAMME:
About the Programmed
The Bachelor in Business Administration (BBA) Honours Programme has been designed to prepare the change-makers of tomorrow and also to acquaint them with the necessities of the corporate world. Students, besides a challenging curriculum, are exposed to a mandatory social internship & corporate internship at the end of the first and second year respectively, a variety of value add-on courses, inter-disciplinary choice in courses, international industrial visits and a choice of several electives in their final year.
The four-year BBA Programme follows the NEP programme structure as specified by the Government of Karnataka.
To know more about the Programmed, please refer
Eligibility
It is mandatory for all candidates seeking admission to the 1st year of the degree programme to have successfully completed 12 years of schooling through an examination conducted by a Board/University. Mandatory eligibility for the Programme is a pass at the +2 level (ISC/CBSE/ other state boards/International Board/Karnataka PU Board) in any stream. Students with consistent high academic performance are advised to apply for this programme.
Entrance Exam
The Entrance Examination for the Bachelor of Business Administration – Honors Programmed will be conducted in the offline mode Direct Admission in BBA St. Joseph College of Commerce
ADMISSION DETAILS


Last date for application
Download E-Admit Card for SMAT
Round 1: Entrance Exam (SMAT)
Round 2: Group Discussion & Micro presentation
Subject Knowledge assessment, Personal interview and Document verification
Wednesday, 5th April, 2023
Friday, 7th April, 2023
Tuesday, 11th April, 2023
BATCH I:
9.00 a.m. to 10.00 a.m.
BATCH II:
11.00 a.m. to 12.00 Noon
Wednesday, 12th April, 2023
(Timings will be notified in the E-admit Card)
Thursday, 13th April, 2023
(Timings will be notified in the E-admit Card)
Documents required for the interview:
1. Printout of the filled in online application form
2. Valid ID (Aadhar, Passport etc.)
3. Class X marks card
4. Class XI marks card
5. Class XII marks card (if available)
6. Caste certificate (if Applicable)
7. Parish priest letter (if Roman Catholic)
8. E-Admit card.
Fee structure 2023-2025
Programme
Qualifying Examination
Foreign Nationals
Karnataka PU Board
Other State or Central Boards/ISC/CBSE
International Boards/NRI students
BBA – (Regular) Honours
1,35,000
1,48,300
2,24,130
2,69,457
Additional Fees
| | |
| --- | --- |
| Parking Fees for Two Wheelers (per annum) | 4,720 |
HOW TO APPLY
Step1:
Application form for the entrance exam should be filled (fill in all applicable fields) and submitted online through the college website (www.sjcc.edu.in).
Step2:
On the success of the paymenttransaction and submission of the online application please note down the 8 digit Application Number generated by the software. The same should be quoted for all further correspondences during the time of admissions.
Step3:
Candidates can download the e-admit card and attend the online aptitude test. (Refer to eligibility and admission procedure /test dates /important dates for details)
Step4:
The list of the candidates selected for Round 2 of the entrance exam will be intimated personally to the candidate's email ID they have provided.
Note
If the "Payment processing output page/application number" is not displayed on your monitor due to power failure or Internet link failure after the deduction of the amount, and then go to My applications (in your logins), use the payment enquire button to update the payment status, and generate the application

Important Dates
Details
Important dates
Issue of Applications
15th February, 2023
Last Date to Apply
5th April, 2023
Download Admit card
7th April, 2023
Round 1 : Aptitude Test (SMAT)
11th April, 2023
BATCH I: 9.00 a.m. to 10.00 a.m.
BATCH II: 11.00 a.m. to 12.00 Noon
Round 2: Group Discussion and Micro Presentation (for shortlisted candidates from Round 1)
12th April, 2023
(Timings will be notified in the E-admit card)
Round 3: Subject Knowledge Assessment, Personal Interview and Document Verification (for shortlisted candidates from Round 2)
13th April, 2023
(Timings will be notified in the E-admit card)
Also Read:
General Instructions
• The e-admit card is required to be kept with the candidate throughout the admission process.
• All students must keep a valid ID proof (such as Driving License/Passport/Electoral ID/Aadhar Card) along with aptitude test admit cards. Passport and Visa Page if from Outside India.
• Candidates should download their Admit Card from their Applicant portal (download admit card) on the dates mentioned.
• Candidates will not be allowed for Round 2, if they do not meet the minimum eligibility conditions.
• In case the candidate has applied for TWO or more programmed, date/time will be notified in advance. Candidates are therefore, requested to check the website for the details.
• The responsibility of satisfying the eligibility criteria for the Entrance exam lies with the candidate. Issue of the E-Admit card for the selection process does not imply that the eligibility criteria are satisfied.

Note:
In case, the candidate is not able to download the e-admit card for any reason kindly get in touch with admission@sjcc.edu.in or call 7406211823 well before the date of entrance exam. Direct Admission in BBA St. Joseph College of Commerce
Also Read: