BBA Top College Direct Admission
For those of you who aspire to study business and management after completing class 12, BBA is one of the best courses that you can consider. BBA or Bachelors of Business Administration covers the basic aspect of business management and opens up a lot of opportunities for candidates who want to pursue an MBA or get executive-level jobs after graduation.
Another good thing about BBA is that it allows you to pick different specializations based on your interest. With a clear idea of the subjects that you want to pursue and the industry that you want to work in, you can choose the BBA specialization. Following are some of the most popular BBA specializations offered by the- Contact Ace Guru Education Services or Visit our Website- bba-colleges.com or you can send us email at – queries@ace-guru.com Call 9742886036 Anis, 8296813547 Pankaj Agarwal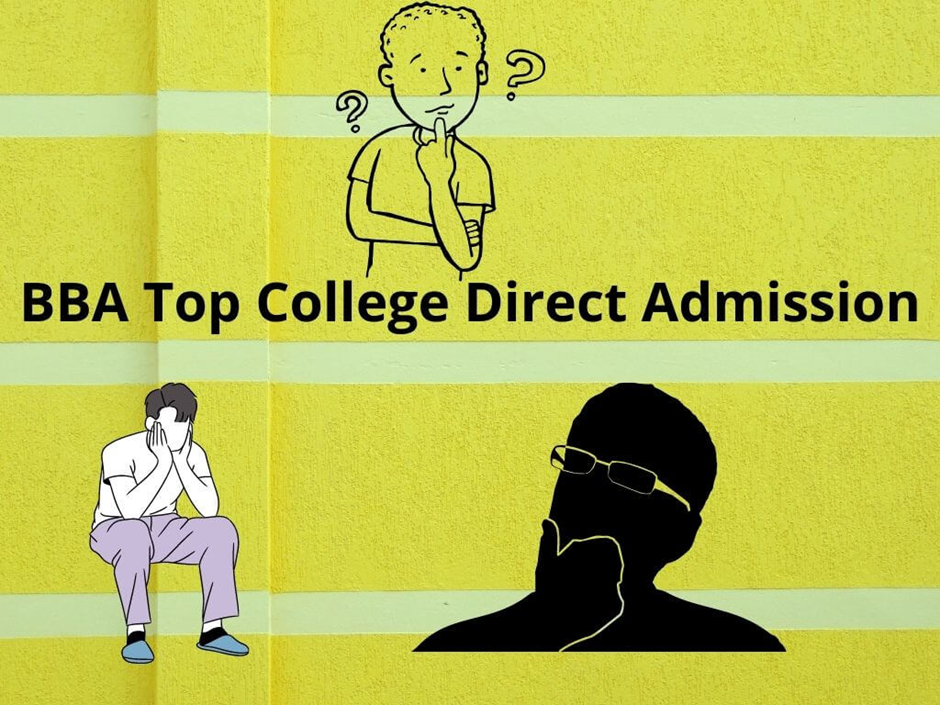 Scope of BBA in India
BBA students are taught the fundamentals as well as advanced principles of management. The course does not stay limited to theoretical concepts, it also provides practical knowledge via internships and industry exposure.
Not only that, but BBA also helps a student develop communication skills and supports the overall personality development of a student.
Job Opportunities after BBA in India
BBA colleges in India design as well as teach the course with the primary motive of making a student industry-ready and providing them with the necessary skills to start a career.
Therefore, the course has a wide scope and plenty of job opportunities are available to BBA graduates in the market.
Top Recruiting Areas after BBA in India
BBA graduates are trained in a variety of skills and hence can take up career opportunities in a number of areas in the private as well as government sector. Given below are some common areas of employment after BBA.
Banks, Financial Services and Insurance (BFSI) Sector: BFSI is one of the major recruiters for BBA graduates. The finance, accounting, and economic skills learned during the course are in high requirement in this sector.
Sales & Marketing: Marketing is another popular area of recruitment for BBA graduates. Private organizations and start-ups often hire BBA freshers for entry-level positions. While these positions don't offer the most alluring of salary packages, they do provide excellent learning opportunities and experience.
Finance and Accounting: Finance and Accounting departments is another area where BBA graduates shine. There are several key areas in this sector in which a BBA graduate can look for career options.
Human Resource Management: HR departments are a must in all major organizations and businesses. HR Management is taught as part of the BBA course curriculum and businesses prefer BBA graduates for this department.
Tourism Management: Candidates who have an interest in traveling can look for a career in this sector after completing their BBA.
Supply Chain Management: SCM is a popular choice for management graduates. It is a field mostly relevant to industries and production houses.
Business Consultancy: While the role of a Business Consultant is mostly offered to experienced professionals or MBA degree-holders, BBA graduates can be hired at entry-level trainee or internship roles. The experience earned here can pave the way for high-paying career opportunities in the future.
Investment Banking: Investment Banking is another field that a BBA graduate can choose to start their career. It is a challenging field but higher studies will be required to grow in this field.
E-Commerce: The influence and the share of e-commerce are steadily increasing as is the number of transactions made on e-commerce platforms. Many service-aggregators today are also combining the brick-and-mortar marketplace with online platforms in what is called a hyper-local delivery system. BBA graduates can also look to start a career in these companies.
Information Technology (IT): IT Management is another popular area of employment for BBA graduates.
Government Jobs: There are quite a few govt. job opportunities after BBA that can be considered by a BBA graduate.
Salary for BBA
| | |
| --- | --- |
| Profile | Average Salary |
| Marketing Executive | Rs. 3 LPA |
| Human Resource Manager | Rs. 6 LPA |
| Business Development Executive | Rs. 3 LPA |
| Field Sales Executive | Rs. 2.5 LPA |
| Financial Analyst | Rs. 4 LPA |
| Operations Analyst | Rs. 3.75 LPA |
Tips to Get Best Jobs after BBA
Here are some tips you should keep in mind when considering career opportunities after BBA in India.
Identify your strengths and pick a field you would be interested in.
Look for certification courses in your preferred field. A certification course in subjects such as Management Information Systems (MIS) or MS Excel can do wonders for your profile.
Build a strong resume. Here are 10 Resume Tips for BBA Students to help you get started.
Don't rely solely on the campus placements. Apply to additional companies as well.